Cigar smoking requires time, requires dedication and maybe above all camaraderie. However, in today's world it is becoming more and more difficult to enjoy our premium cigars. Thankfully, the more stricter the laws become, the more places seem to be opening up in various cities around the world being cigar smokers' heaven, to enjoy their hobby individually or together.
​
As I travel either for business or pleasure, I try to visit these cigar heavens to write about to make fellow BOTLs and SOTLs aware of where they can enjoy their hobby.
​
Enjoy your time in these magnificent cigar places.
The new lad of the London cigar arena, No.6 Cavendish deserves an absolute visit.
Award-winning Cigar Journal, a delightful cigar place in the center of New York.
Right across the Old Twin Towers, at the edge of Manhattan, plenty of variety and relaxed atmosphere ...
This lovely place inside the London Lanesborough Hotel is perfect for smoking the end of the day cigars.
One of Pittsburgh's hidden treasures, it is a pleasant place to eat and afterwards cigars.
A delightful place with a wide variety of cigars, exclusive to Davidoff.
This place inside the famous Badrutt's Palace Hotel dazzles with its classic atmosphere and decoration.
This cafe on the main street of Valetta is perfect for both breathing and smoking cigars.
In this space inside the Hyatt Hotel, it is possible to smoke cigars side by side with Churchill and have trouble.
The famous humidor in the basement and the cellar with special cigar cases are worth seeing.
No.10 Manchester is preferred because of its centrality, its location both inside and outside.
Corinthia, one of London's favorite hotels, also has a very nice cigar place and humidor.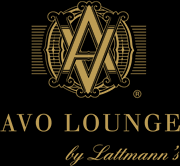 The famous humidor in the basement and the cellar with special cigar cases are worth seeing.
For those who want to smoke cigars after ski in the luxury hotel chain Schweizerhof's hotel in St. Moritz.
The Davidoff Lounge inside the Einstein Hotel in St.Gallen stands out with its rich cigar selection.
How about enjoying cigars on the terrace on the top floor of London's famous Mayfair hotel:
Canary Wharf branch, one of the most delightful examples of the Boisdale chain.